Training Contact: Pam Barrett-Ardex Technical Training Coordinator
Types of trainings offered: Underlayments, Moisture control, Designer Floors/Toppings,Tile and Stone Installations,Super Format Tile Panel Installation Systems, Engineered Concrete Repair Systems

Training Contact: Dave Darche
Phone: 781-738-1703
Types of trainings offered: AIA and IDCEC HSW Approved Class on Hardwood Floor Finishing

Training Contact: Wade Brown
Training offered: AIA, AAHID, HSW Approved Class on Entrance Mats + Grids: Design with the elements in mind.

Email: info@icri.org
Phone: 651-366-6095
When registering for training events - be sure to select FCICA under the "Where did you hear about this class?" drop down.
Training events: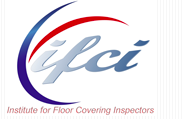 Training Contact: Henri Carr, Linda Lockwood, Ray Durrah, Billy Simmons
Phone: 678-595-5446
Types of trainings offered: Luxury Vinyl, Hardwood, Engineered Wood, Laminate, Carpet, Carpet Tile, VCT, Ceramic Tile flooring inspector training.

Training Contact: Sophia Campbell
Phone: 954-246-8555
Types of trainings offered: AIA, IDCEC, Tile & Stone Installation Systems, Floor Covering Installation Systems, Gauged Porcelain Tile Panels, Surface Prep and Moisture Control, Concrete Restoration Systems

Training Contact: Paul Pleshek
Phone: 920-858-9569
Types of trainings offered: CFI courses, IICRC courses, inspector trainings, flooring maintenance trainings

Training Contact: John Brown
Phone: 973-614-9000
Types of trainings offered: Wood and Resilient Floor Installation Systems, Flooring Adhesives, Flooring Underlayments, Concrete Moisture Control