The Certified Installation Manager (CIM) Program sets the industry standard for those involved in the management of commercial flooring projects.
The Program provides video training modules led by experts who speak from years of floor covering experience. Paired with assessments to confirm the educational training gained, the modules enhance the qualified flooring professional's core skill set, experience and knowledge base necessary to successfully manage commercial flooring projects. Individuals who reach this level of expertise will be easily distinguished by their achievement of the Certified Installation Manager (CIM) designation.
This program is designed to provide accurate and authoritative information in regard to the subject matter it contains. It is to be used with the understanding that the publisher is not engaged in rendering legal, accounting, or other professional services. If legal advice or other expert assistance is required, the services of a competent professional should be sought.
©2022 CIM Program All Rights Reserved
Contact the FCICA office to register for the CIM Program: 630-672-3702
Fees are: $ 1,225.00 FCICA Members; $1,570.00 Non-Members for the Complete CIM Program (includes all Modules and Assessment Tests).
The Following Companies Endorse the CIM Program:
AC Tech, Inc. · Advanced Adhesive Technologies · ARDEX Americas · Allstate Floors · Artistic Finishes · Beckers, Inc. · Bonitz Flooring Group, Inc. · Capri Collections · DCO Commercial Floors · Federated Insurance · FlashCove · FLEXCO · Flooring Services, Inc. · Full Spectrum Flooring Technology · GCP Applied Technologies · Gondola Train · H.B. Fuller Construction Products · Helmitin Adhesives · Inside Edge Commercial Interior Services · KOSTER American Corporation · Loba-Wakol, LLC · MAPEI Corporation · Metroflor Corporation · Michael Halebian & Company · Procedo Flooring · Protect-All Flooring · RFMS Inc. · Roppe Corporation · Royal Adhesives & Sealants · Schönox HPS North America · Seneca Millwork · Shaw Industries, Inc. ·  Sika Corporation · Spray-Lock, Inc. · STAUF USA LLC · Synergy Flooring · Tarkett · Texan Floor Service · TRAXX Corporation · UZIN, A brand of Uzin Utz Group · USG · Wagner Meters
Testimonials
ARDEX is pleased to support the Certified Installation Manager (CIM) Program through the Bruce Newbrough Memorial Scholarship! Not only does ARDEX believe in the value of the certification, but it is something that Bruce had extreme passion for, as he was an integral part of its creation and development.

-Seth Pevarnik, ARDEX Americas
Completing the CIM program was an important accomplishment for me. So often installation managers are overlooked as a key part of a flooring contractor company; we tend to be the medium between the field operations and the office operations and what we actually do is an unknown to many. In not so many words, we are the adhesive that holds everything together.

-Amy Johnston, CIM, Flooring Services, Inc.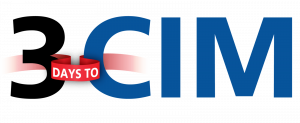 The 3 Days to CIM program is an impactful and time very well spent. Taking the time to self grow is important and this set up allowed time for me to get the full process in one weekend. The FCICA Team made the experience unbelievably. If you are considering the program, I say do it. It will be a great self-investment.
– Anonymous
Getting my CIM all at once over a condensed and uninterrupted timeframe was very valuable.

-Jim Macdonald, CIM, Commercial Flooring Professionals, Inc.

I spent the last 30 years working in the HVAC field, yes I know a lot about industry but not flooring. You definitely provided me with additional skills to make a positive impact within our company. The very day I got back our warehouse manager was gone, I received a shipment that was damaged, I took pics of it and had the shipper send in a memo in case we had to file a claim, this is what I learned in class. We had to leave the ceremony early due to flight times, wish we could've stayed longer as it was a great event.
- John Ridge, CIM, Diverzify

Very helpful in making sure your best practices are being used in everyday projects, great refresher course if you've been in the business for a long time.
– Anonymous

The CIM program is well done and covers a lot of pertinent information. It provides a process to be attributed for a commercial flooring Installation Manager in a very understandable format. I believe the course offers opportunities to more than just Installation Managers. This course gives foundations of the installation job process from beginning to end, which could also benefit commercial sales people, managers, manufacturer reps and distributor business managers.
- Devon "D" Clark, CIM, Fishman Flooring Solutions

If you're not willing to learn you are falling behind and CIM training gives you the tools needed.
– Anonymous
CIM Learning Module Content